The hiring process has become
more challenging and competitive
than ever before.
Companies are vying for top talent while navigating the complexities of remote work, shifting workforce expectations, and an increasingly diverse candidate pool.
As a result, the need for efficient and effective recruitment strategies has never been more critical.
This is where an Applicant Tracking System (ATS) comes in, offering a transformative solution for businesses looking to streamline their hiring process and stay ahead of the game.
In this comprehensive guide, we'll explore:
What an ATS is

How it can benefit your business

Why its relevance will continue to grow
And actionable tips to help you navigate the dynamic world of recruitment and make the most of your ATS.
What is an Applicant Tracking System (ATS)?
An
Applicant Tracking System
is a software solution designed to help businesses automate and manage their recruitment process.
It acts as a
central hub for all your hiring
activities, from job postings and candidate sourcing to applicant screening and interview scheduling.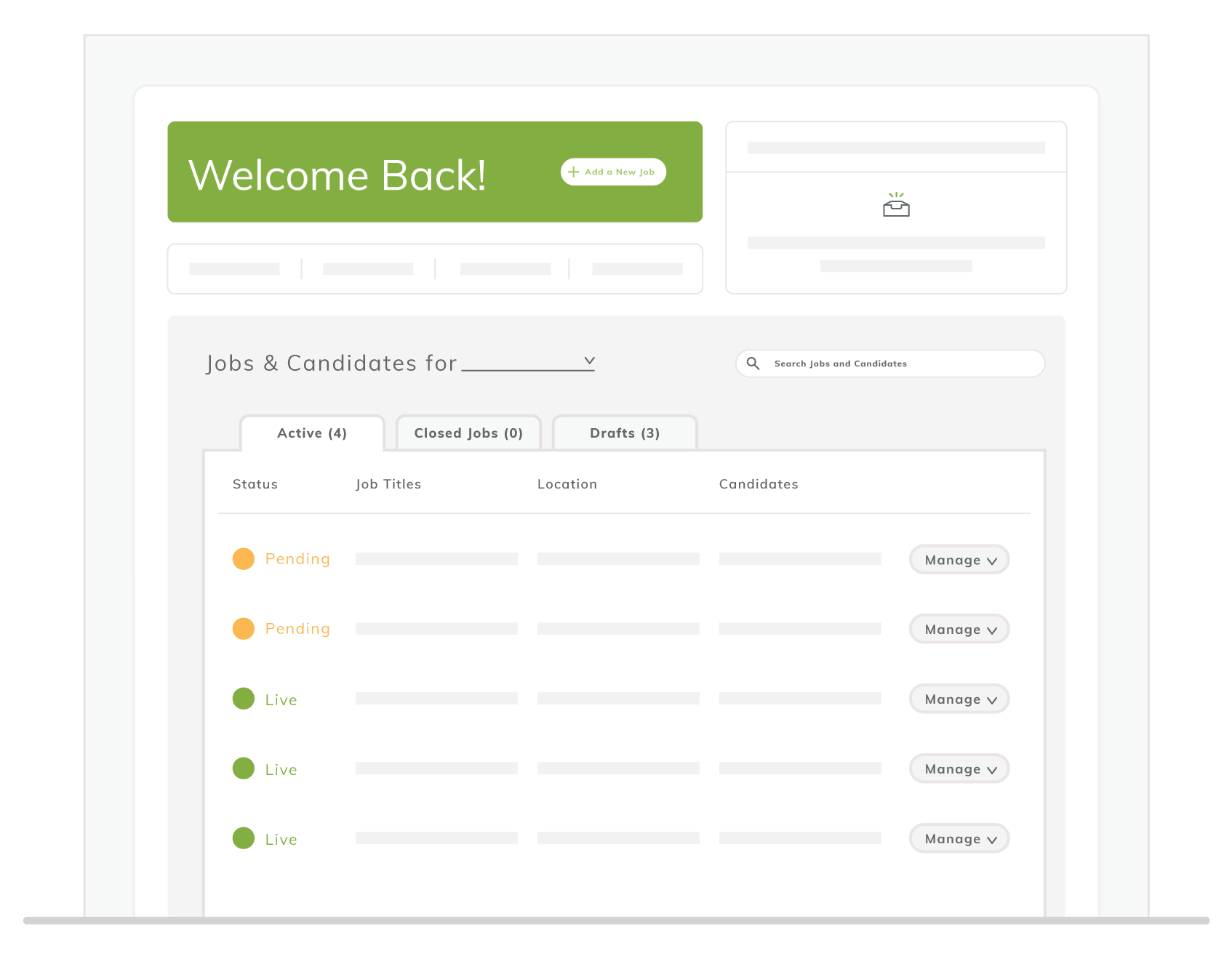 An ATS is an essential tool for businesses looking to:
Save time and effort in the hiring process

Improve organization and efficiency

Enhance collaboration within their hiring team

Ensure compliance with legal and industry regulations
Key features of an ATS
Job posting and distribution:
Easily create and
post job ads to multiple platforms
,
including job boards and social media channels.
Resume screening and storage:
Automatically scan and store resumes in a centralized database for easy searching and filtering.
Candidate filtering and ranking:
Set up
custom screening questions
and scoring criteria to identify the most suitable candidates quickly.
Interview scheduling:
Simplify the interview process by automating scheduling and sending out calendar invites.
Communication tracking:
Keep track of all candidate communications, including emails, phone calls, and interview notes.
Reporting and analytics:
Monitor the performance of your hiring process with customizable reports and data-driven insights.
Unlock the power of Wizehire's ATS features
With
Wizehire's Applicant Tracking System
, you can access many powerful features that can transform your recruitment process.
Top features include:
Posting to 100+ job boards with one click

Applicant organization with tags and filters

Candidate profiles with all their info and assessments

Secure candidate messaging

Integrated interview scheduling

Data-driven candidate recommendations

Custom hiring stages
Gone are the days of endless spreadsheets and manual tasks.
"Overall, I love this software. It has made my job a million times easier. I feel organized and I have had the opportunity to reach more candidates than I did before using Wizehire!" – Mariam S. HR Generalist Financial Services, Capterra Review
Wizehire automates the nitty-gritty of hiring, helping you save time and effort. It's like having a virtual assistant to
manage your recruitment
from start to finish.
How an ATS benefits businesses
You might wonder, "Is an ATS just for large companies?"
Not at all!
Small and medium-sized businesses (SMBs) can
benefit from an ATS
just as much as their larger counterparts. Here's why:
Faster hiring:
An ATS speeds up the recruitment process, allowing you to fill open positions more quickly.
Improved organization:
With an ATS, all your candidate information is stored in one central location, making it easier to manage.
Better collaboration:
An ATS enables your team to collaborate more efficiently, ensuring everyone's on the same page.
Cost savings:
By streamlining your hiring process, an ATS can help you save on recruitment costs.
How an ATS simplifies job posting and candidate sourcing
One of the major advantages of using an ATS is its ability to simplify job posting and candidate sourcing. By leveraging an ATS, you can:
Create and post job ads to multiple platforms with a single click

Automatically share job openings on social media channels

Source candidates from a variety of sources, including job boards, social media, and referrals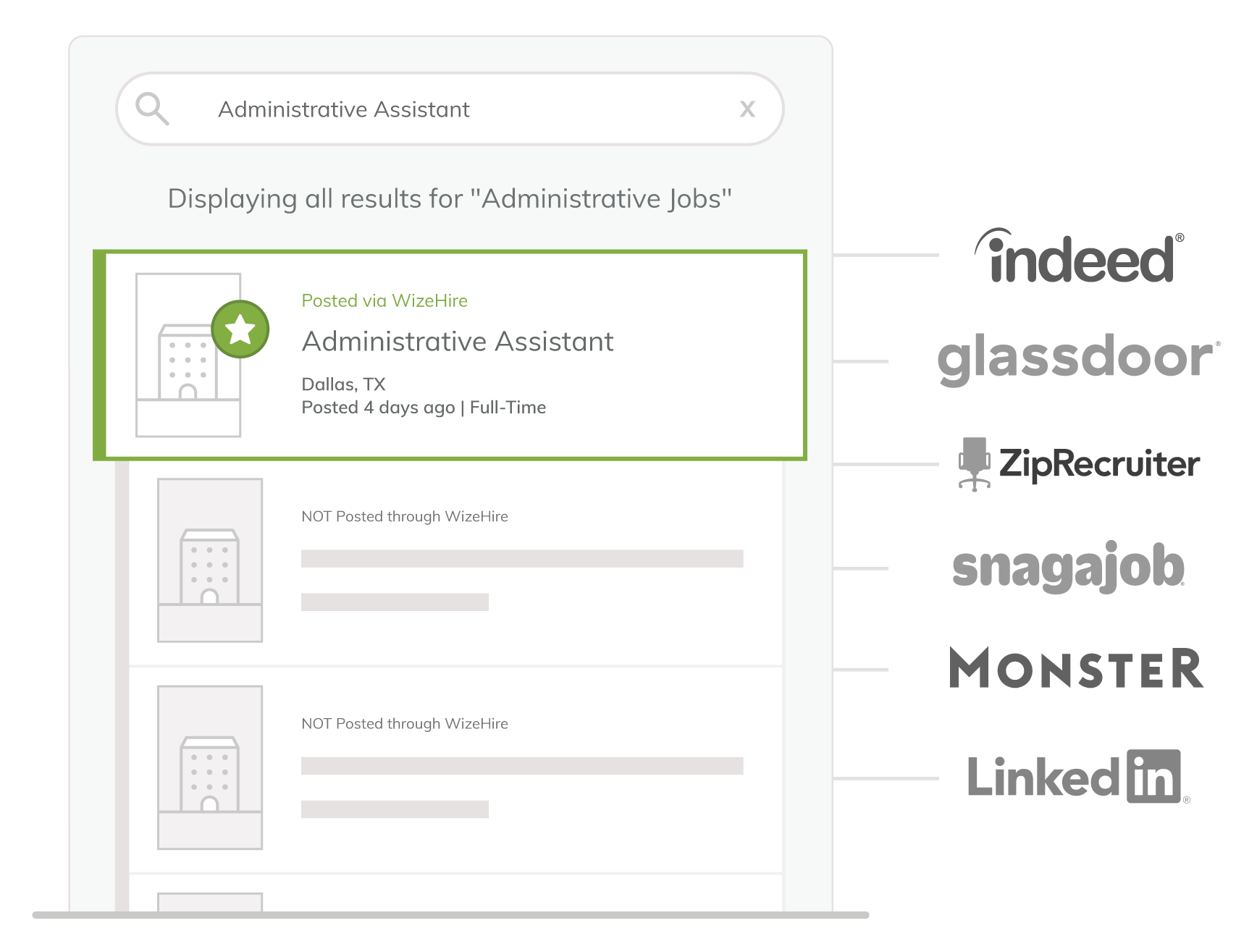 The result?
A more efficient and effective recruitment process that helps you find top talent with ease.
Leveraging an ATS for efficient candidate screening and evaluation
Another key benefit of an ATS is its ability to streamline candidate screening and evaluation. With an ATS, you can:
Automatically parse, and index resumes for easy searching

Set up

custom screening questions

to quickly identify suitable candidates

Assign scores and rankings to candidates based on predefined criteria

Easily compare candidates side by side to make informed decisions
By automating these tasks, an ATS empowers you to focus on the most promising candidates, increasing the chances of finding the perfect fit for your organization
.

Tips for optimizing your ATS usage in sourcing and screening
To make the most of your ATS during the sourcing and
screening process
,
consider the following tips:
Use targeted keywords in job postings to attract relevant candidates.

Set up custom filters to quickly identify high-potential applicants.

Regularly update your ATS with new job openings and requirements to ensure a consistent candidate pipeline.
Leverage analytics and reporting tools to optimize your sourcing strategies and improve hiring outcomes.
By following these best practices, you can harness the full potential of your ATS to source and screen candidates more effectively.
Why choose Wizehire as your ATS solution?
When selecting an Applicant Tracking System, finding a solution that meets your unique business needs is essential.
Wizehire's ATS stands out for several reasons:
DISC assessment for cultural fit

to understand how well a candidate fits your team's culture and work style

Easily identify top candidates

with an AI-powered candidate-matching algorithm that saves you time and resources

Seamless candidate management

with an easy-to-use platform to move candidates through the hiring stages

Automated messaging and scheduling

to quickly send interview invitations or rejection notices with less effort
Wizehire's Applicant Tracking System is a powerful tool that can greatly improve the efficiency and effectiveness of your recruitment process.
By understanding the unique features and benefits of Wizehire's ATS, you'll be better equipped to make an informed decision for your business.
So, don't wait—start exploring the world of Wizehire and
transform your hiring process today!