As the owner of a multi-location business, you already have enough on your plate. There are logistics to manage, operational processes to standardize, and buildings to maintain.
When it comes to finding top talent for each location, the last thing you need to worry about is a manual process with inefficient posting, screening, and hiring steps.
Enter applicant tracking systems (ATS). These tools make it easy to post professional, high-quality job ads, organize and sort applications, and collaborate with team members throughout the entire hiring process — all from one simple interface.
With an ATS, you can find the best people for your organization without spending hours sifting through resumes, manually entering data, or playing phone tag with each location's hiring managers.
Here are 5 ways shared applicant tracking systems make finding the right talent faster, easier
5 ways a shared ATS makes hiring easier
#1. Shared hiring software for businesses of all sizes
Whether you own a regional franchise of fast-casual restaurants or a small local coffee shop chain, shared applicant tracking systems offer a centralized application management system that makes it easy to organize and track openings at each location.
Using an ATS also helps ensure you offer a consistent experience for hiring managers and candidates. Shared workflows and templates take the guesswork out of hiring. While a standardized screening and interview process makes sure each applicant is judged fairly across locations.
#2. Simplified job postings to reach more talent
Applicant tracking systems help you create high-quality ads that can be used across all of your locations. Instead of copying and pasting your postings to multiple sites, an ATS can share your opening across the most popular job boards.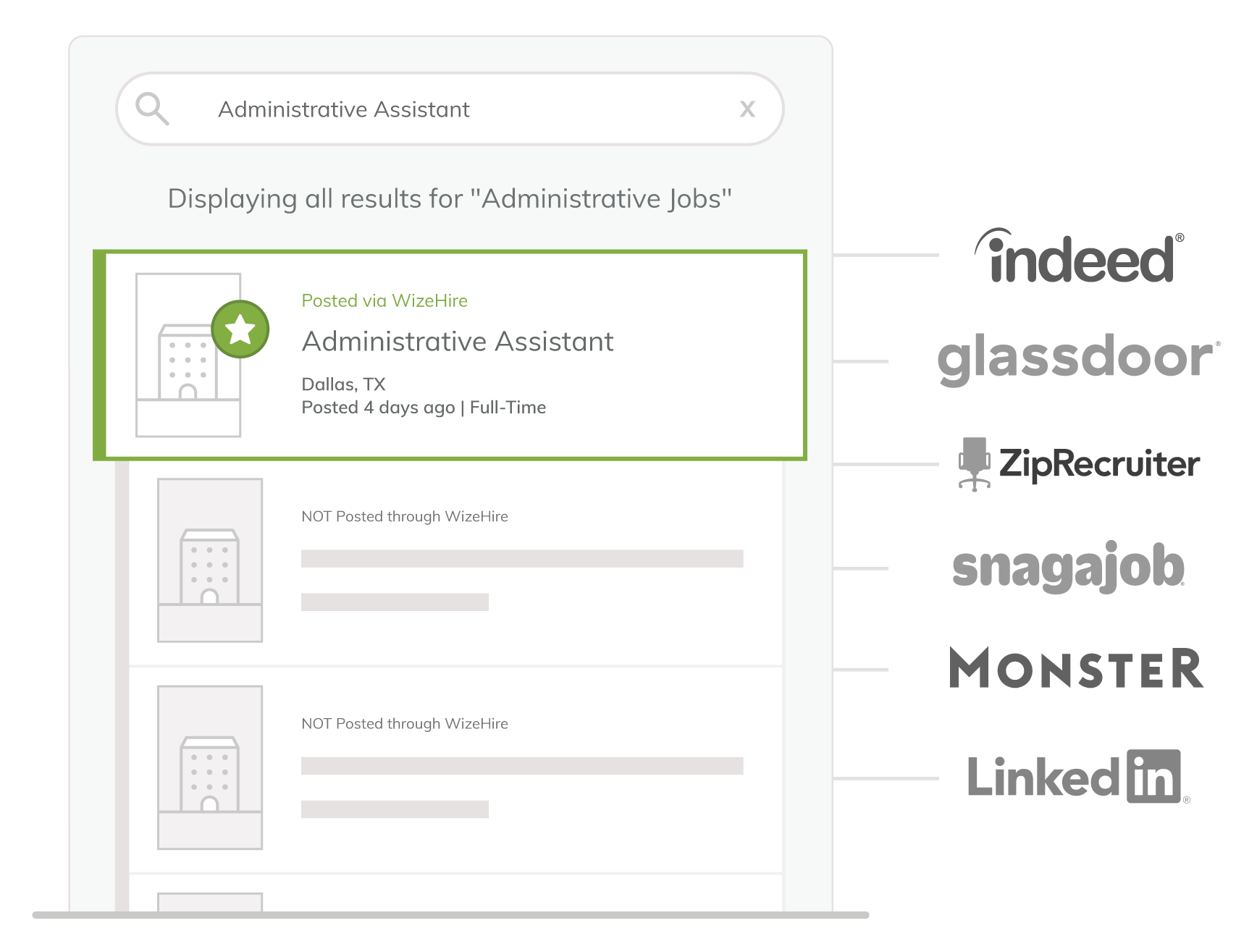 Many, including Wizehire, offer templates customized to your industry, taking the guesswork out of what to say to attract top talent while ensuring you follow all of the best practices for recruiting and hiring. To further ensure you find people who fit your brand and will provide the best customer experience, you can also ask candidates to fill out personality tests and answer custom screening questions.
Want to make posting job ads and screening candidates even less stressful? Learn from these top 5 mistakes managers make when hiring for a multi-location business.
#3. Centralized application databases make it easy to find the best candidates
When you're posting openings across multiple locations, you'll likely attract A LOT of candidates.
With an ATS, all of your applicant data can be found in one place — one extremely organized and easy-to-navigate place. Applicants are sorted by location. Hiring managers can easily filter candidates by experience and relevant skills.
Some applicant tracking systems even offer data-driven recommendations to highlight candidates whose background and personality will be the best fit for each open role.
Using an ATS can also help you build an organized catalog of candidates who may be a good fit for future openings. This helps you stay ahead of the churn that's all too familiar to owners of restaurants, stores, and other multi-location businesses.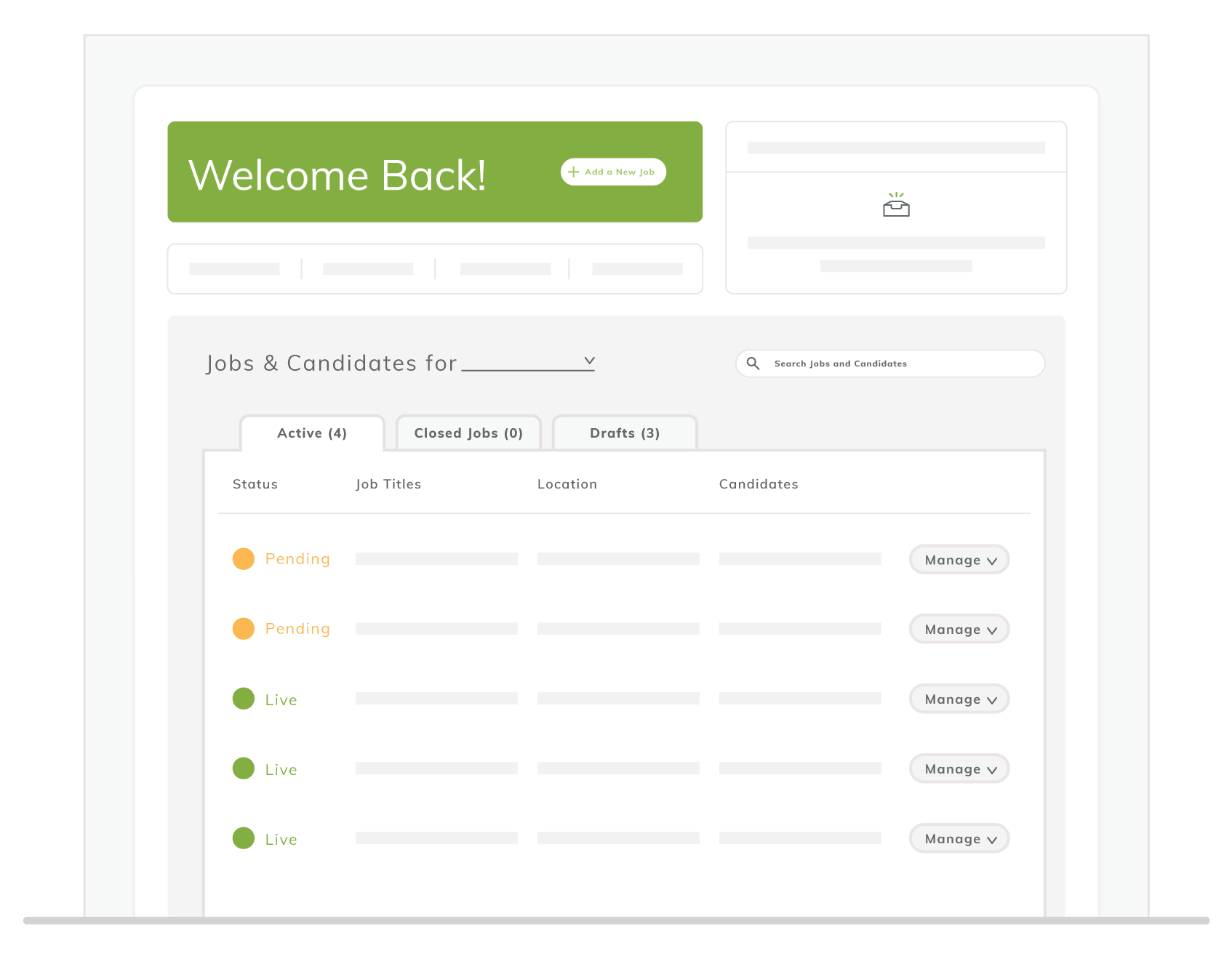 #4. Improved communication across locations
It's tough enough as it is for managers and team members at each site to stay in touch about day-to-day operations. When you're trying to find new top talent for your business, effective communication can be even more challenging — and more vital — especially if multiple people at each location are involved in the interview process.
Applicant tracking systems help to bridge the literal gap between locations by creating a consolidated database where hiring managers at each site can share feedback, applicant information, and interview notes. They can also access shared templates and candidate rating tools to ensure a consistent methodology for finding the best employees while staying compliant with all fair-hiring practices.
Multiple levels of permission ensure people only have access to the information they need to make a decision, helping everyone stay focused while keeping candidate data secure.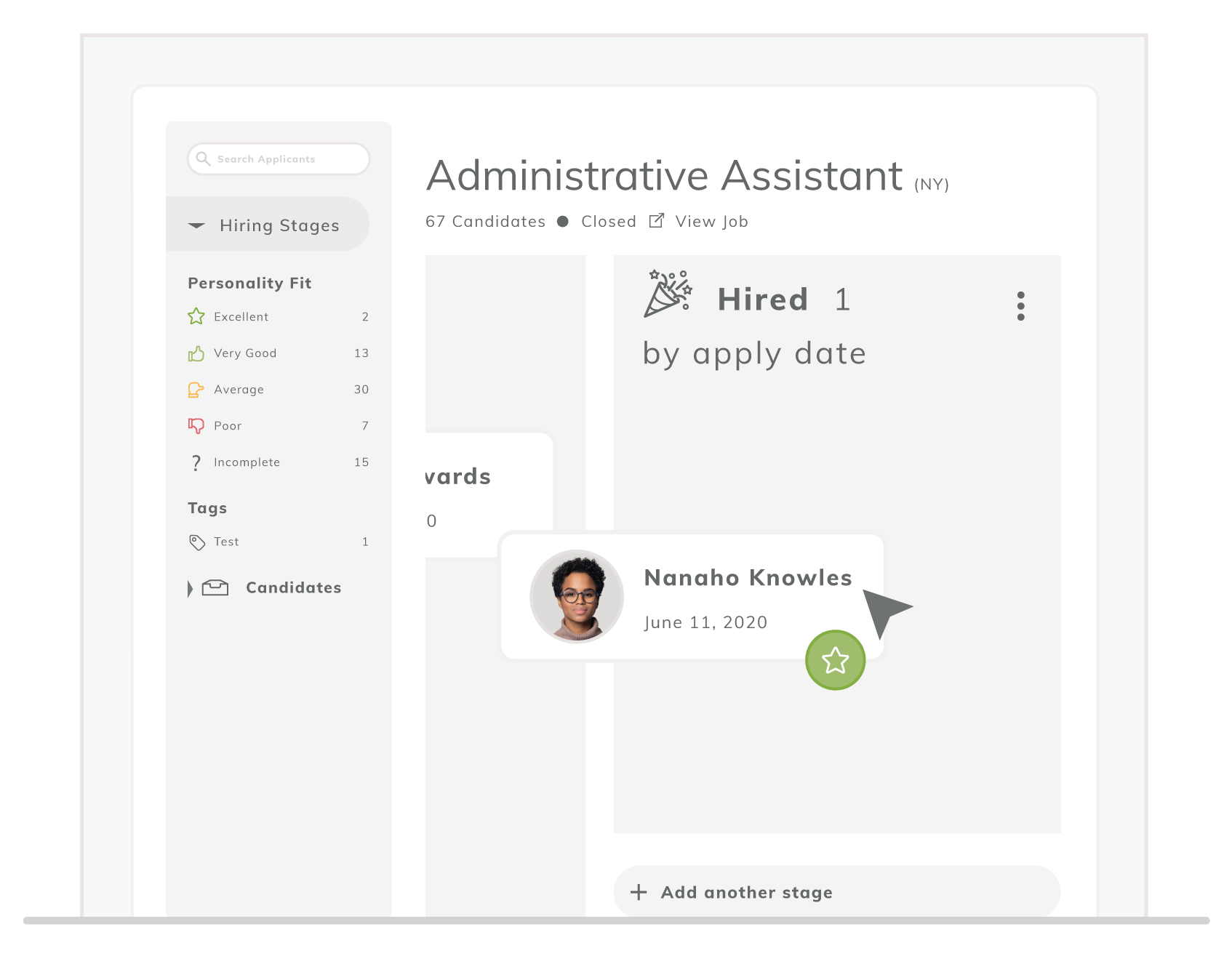 #5. Making change at scale
Perhaps the best part of working with an applicant tracking system when hiring for a multi-location business? All the time you save.
In McKinsey's recent State of Organizations 2023 report, more than a third of leaders surveyed said boosting efficiency is one of their top three organizational priorities. And it's not just a matter of doing more with less or putting out fires faster. These leaders told McKinsey they want to more effectively focus resources on what matters most.
With an ATS, you can do just that. Let the software handle the tedious tasks of sharing job postings to multiple sites, organizing applications, and creating a centralized location for team members to share templates and notes. This frees up your team to focus on what really matters during the hiring process: finding the best talent for your business.
Making change at scale
Ready to take the hassle out of hiring? Join Wizehire today and empower your locations to find the candidates they need.