Since the pandemic began, we've been thinking a lot about companies like yours and how we can empower you through the recovery.
With that in mind, we're so excited to share with you that we're launching a new feature: Free Employment Tax Credit Screening. This new service will help your business save money with eligible tax credits when you hire.
We've done some research, and found that 85% of companies who qualify for employment tax credits — typically around $2,000 per hire — never apply because business owners don't know about it and the application process is complex.
We didn't want these challenges to get in the way of your savings, so we partnered with RetroTax to handle the paperwork for you to find out if you're eligible — at no cost to you.
Now, you'll easily be able to find out if your company qualifies for tax credits. Just drag your final candidate to the Hired column.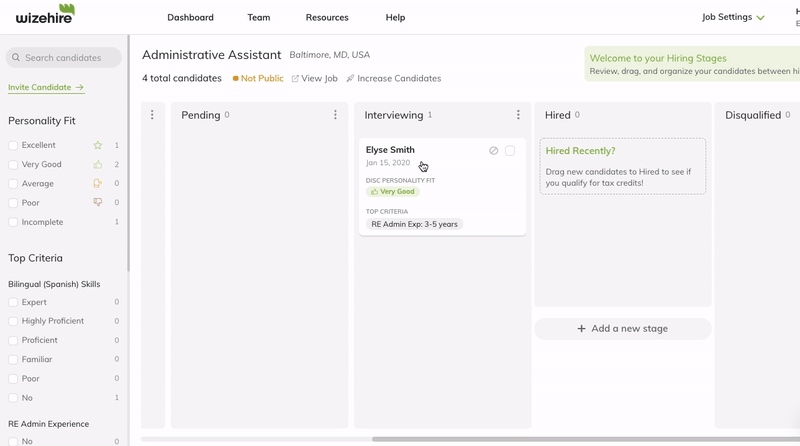 For more details on how it works, check out this article.
If any of your employees do qualify, RetroTax will also help you file for the credits at no upfront cost. Most importantly, you can access this service even when your account is paused.
NOTE: The Work Opportunity Tax Credit (WOTC) is a time-sensitive offer based on the hire date.
See who qualifies you for Tax Credits
Don't hesitate to reach out to us if you have questions or if you need anything. We're happy to help however we can.
Stay safe, and as always, we're rooting for you.
Sid