December is the new January for small business recruiting and hiring.
Small business owners are missing a big opportunity to advertise jobs, recruit, and
hire before the big rush in January
.
Last year, data from the Bureau of Labor Statistics shows
199,000 jobs
were added in December 2021. In January 2022, that number jumped to 467,000 jobs.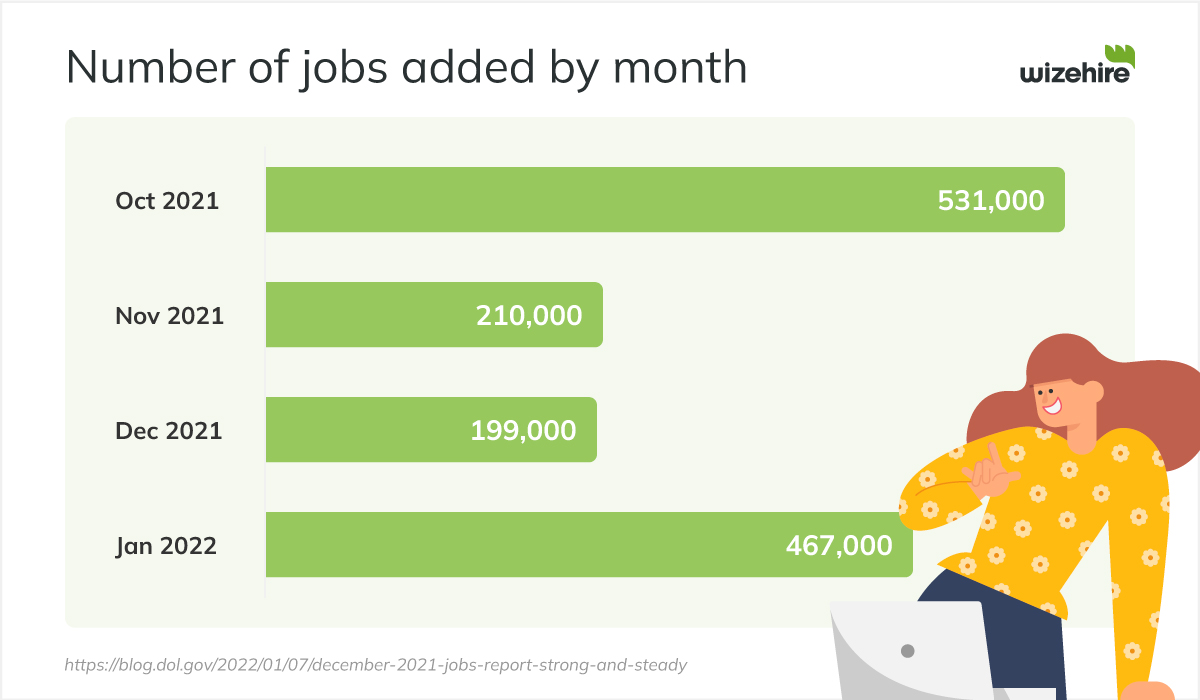 Here's why:
You should start hiring now

December is the time to post job ads

Talent has more time to apply for jobs

You can respond quicker to attract applicants

You'll save money on hiring by posting jobs in December
Why should you hire now?
Everyone's getting ready to close Q4 and thinking about budgeting and hiring plans for the New Year. Additionally, inflation, sliding sales, and labor shortages continue to
challenge SMBs
.
Currently:
46%

of small businesses are carrying over open roles from 2022 into 2023

31%

of SMBs with fewer than five employees plan on hiring new staff next year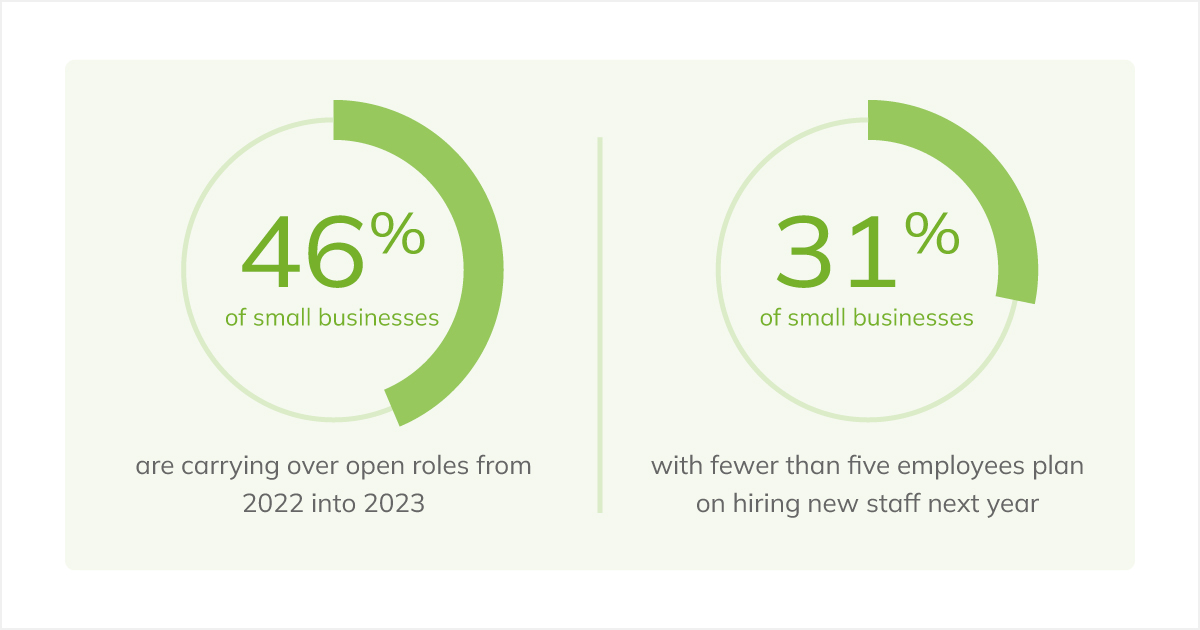 December is an opportunity to access the limited talent pool that is looking for jobs when it's already tough to hire.
On average, it takes
43 days
to hire someone. January and February are the most
popular hiring months
.
Starting now sets you up for success in Q1.
Here's the difference between posting job ads now and in the new year.
| | |
| --- | --- |
| Hiring in December 2022 | Hiring in January 2023 |
| Less competition | More competition |
| Able to respond faster | Must respond faster |
| Lower budget | Higher budget |
Do you have the budget and time to wait until next year?
December is the ideal time to post job ads
People are in job-search mode.
They are looking for new opportunities or thinking about their
career goals
in the New Year. If the right position pops up,
passive candidates can become active job seekers during the holidays.
You're already in goal-mode.
You are setting your New Year business plans and goals – don't stop there! Entrepreneur, small business, and nonprofit manager,
Steve Milano
, recommends planning for next year after your third-quarter results are in – but many SMBs start in December.
Taking that added step to post a job ad puts you ahead of your competition.
Applicants have extra time and you can respond faster
Talent has the time to apply
. Many people are on vacation, which frees them up to apply for jobs. Kids are on winter break. Work-related conventions and meetings aren't scheduled until the new year. This gives talent the extra time they need to apply and interview.
You'll be first in line to respond to the job seekers that do apply.
Over 50% of job seekers say they don't get a
response
from employers until 3 months after applying. 63% of candidates say employer communication could be improved. You increase the chances of getting the talent you want with quick responses and great communication.
You'll save money and hire faster
New hires will be ready to start when the new year begins
. It takes candidates
3-7 weeks
to go from submitting an application to receiving an offer letter. Motivated employers looking to fill open roles can speed the hiring process up to 2-3 weeks through the holidays.
You'll save money on hiring.
Many job sites offer deep discounts on job ads during this time of year. Take advantage of this situation. Create an easy-to-find job ad and promote it on job boards.
Not sure how to write a great job ad? We can help.
With WizeHire, you're not limited to a single job posting in your market. You can post as many job ads as you want. Learn how you can get one step closer to hiring the best talent faster.
Click here
to get started.