We're in a tough hiring market, and having career pages that stand out can make or break attracting the right people.
So we want to make sure we're giving you the best tools and resources to find the right candidates.
That's why we're so excited to tell you about our new feature, which allows you to quickly build high-quality, customizable career pages in a few minutes – no tech support required!
After logging in to your main WizeHire dashboard, click the button in the top right corner.

You can customize the navigation bar, add your company logo, and highlight your open roles to make it easy for job seekers to apply.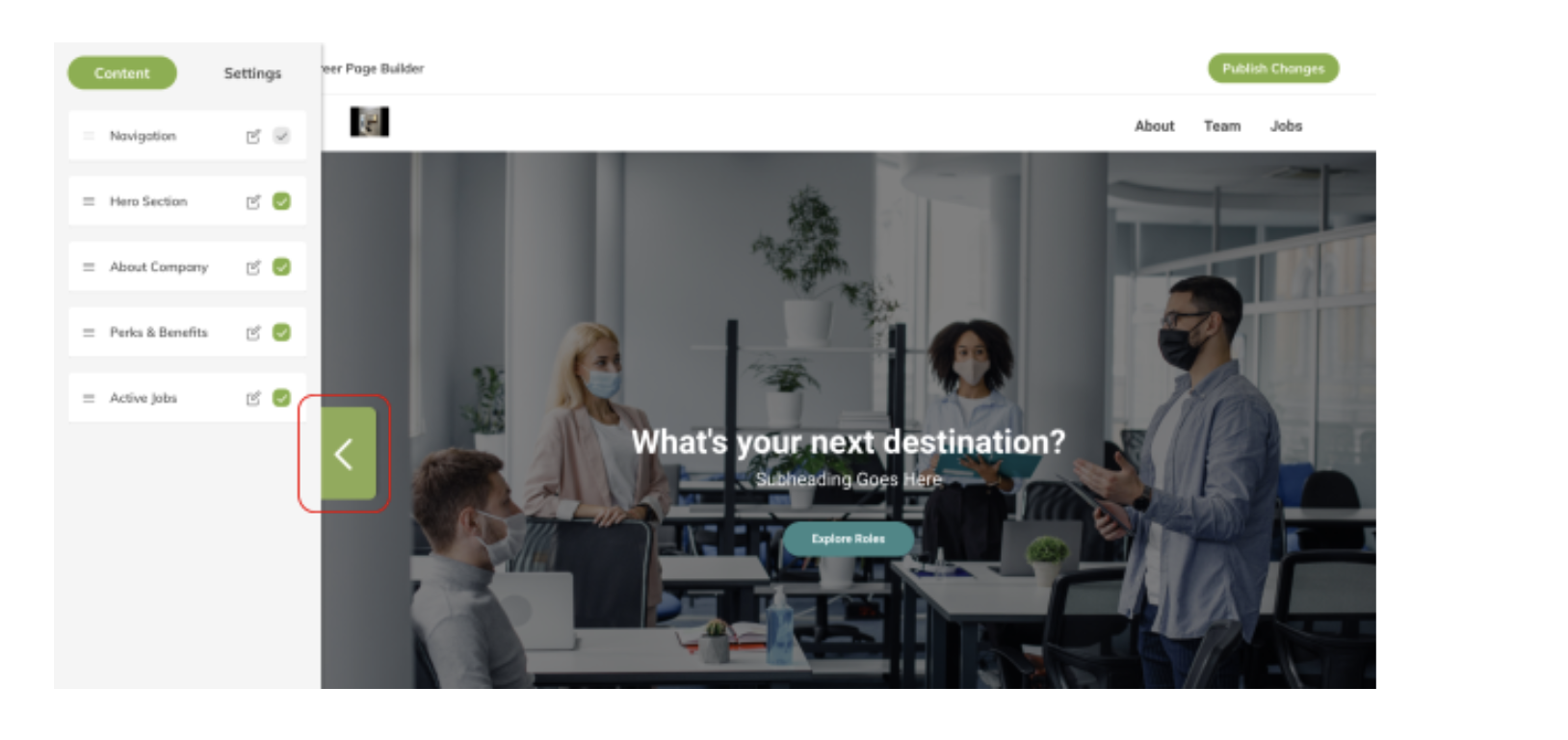 Having the right tools will help you hire faster, and attract the best candidates with customizable career pages for your open roles.
If you're new to WizeHire, learn more about how we can help you build your team here.
You can also Post a Job Ad here.