Top 4 Recruiting Strategies to Find Talent in a Tough Job Market
As the economy begins to reopen, one question we keep hearing from small business owners is, "Where are all the workers?"
The numbers aren't adding up. 9.7 million Americans are out of a job, but businesses are struggling to hire. According to the National Federation of Independent Business, 42% of small businesses surveyed in March said they had openings they couldn't fill.
At WizeHire, our mission has always been to make finding talent easier for you. At a time when hiring is harder than ever, we want to give you the best strategies to fill your talent pipeline in the weeks and months ahead.
Retool your job ad for a wider talent pool
Reevaluate what you can offer jobseekers
Review flexible work options
Refine your employee referral strategies
Retool your job ad for a wider talent pool
In a tough job market, the landscape of available workers looks different. Consider jobseekers apart from the traditional backgrounds you've hired from in the past to widen and diversify your talent pool.
Here are a few ways you can tweak your job ad to attract a higher volume of potential candidates:
Drop unnecessary education requirements. Leaving off a 'bachelor's degree' opens your ad to 6.4 million more jobseekers.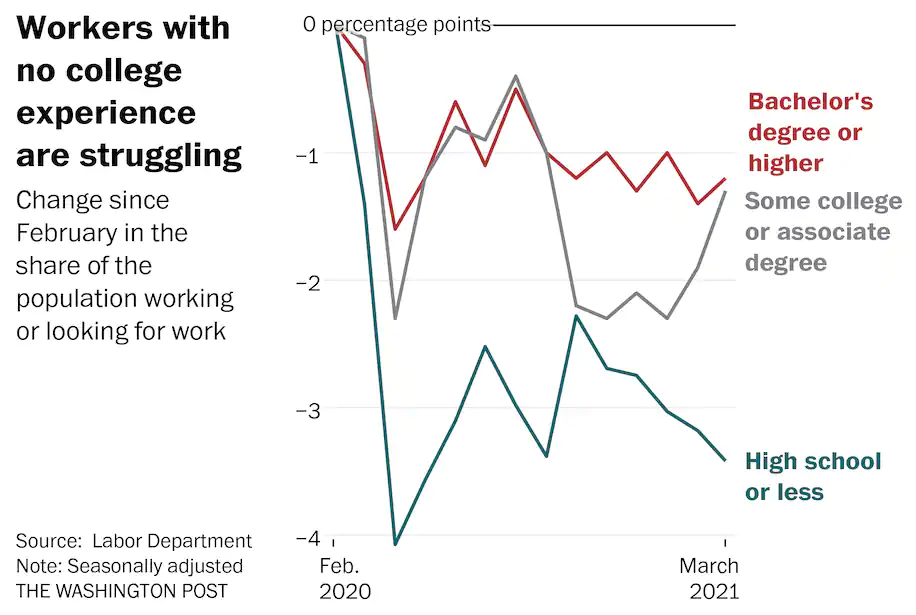 Add a skills assessment. Recruiting candidates with transferable skills can help you hire faster and more efficiently. For example, LinkedIn identified that food service staff typically already had 70 percent of the skills needed for its customer service specialists.
Offer on-the-job training. For businesses to keep up with the rapid pace of changing technology, employers in industries such as hospitality with a high-demand for workers, need to look at hiring for potential and filling gaps with on-the-job training. As one hotelier put it, it will be necessary to equip new hires "with specific technical skills and business knowledge that can be best developed through hands-on work experience."
Look at compensation. Job seekers first look at a position's compensation when scanning a job ad. Remember, base salary is different from your total compensation package (which includes the total value of your benefits plus base salary). If you can't be as competitive with compensation, consider a sign-on bonus or including other valuable assets you can offer like career growth opportunities or on-the-job training.
Prioritize following up. According to Indeed, only 4% of employers get back to candidates within a day. If you're really interested, invite them to interview the day you receive the application. If you wait too long, your ideal employee may already be entertaining another offer.
---
Case Study: LinkedIn launched an innovative pilot program to hire more customer service consultants. They removed "2 years of customer service experience" from their job ad, and replaced it with a skills assessment. Anyone who passed the two-part skills assessment was guaranteed an interview.
Nearly 1,000 candidates applied, 219 passed the assessment, and 28 were hired. 43% of hires did not have an undergraduate degree or prior work experience.
Reevaluate what you can offer jobseekers
Especially in a tough hiring market, you need to think about "Why would talented job seekers want to work for you?"
You answer this question with your employer value proposition (EVP). Your EVP is the value employees gain by working at your company.
According to Gartner, organizations that effectively deliver on their EVP can:
Decrease annual employee turnover by close to 70%
Increase new hire commitment by nearly 30%
How you create a compelling EVP that wins over talent
A recent study by Facebook's Head of People, Lori Goler, shows three things that candidates really want: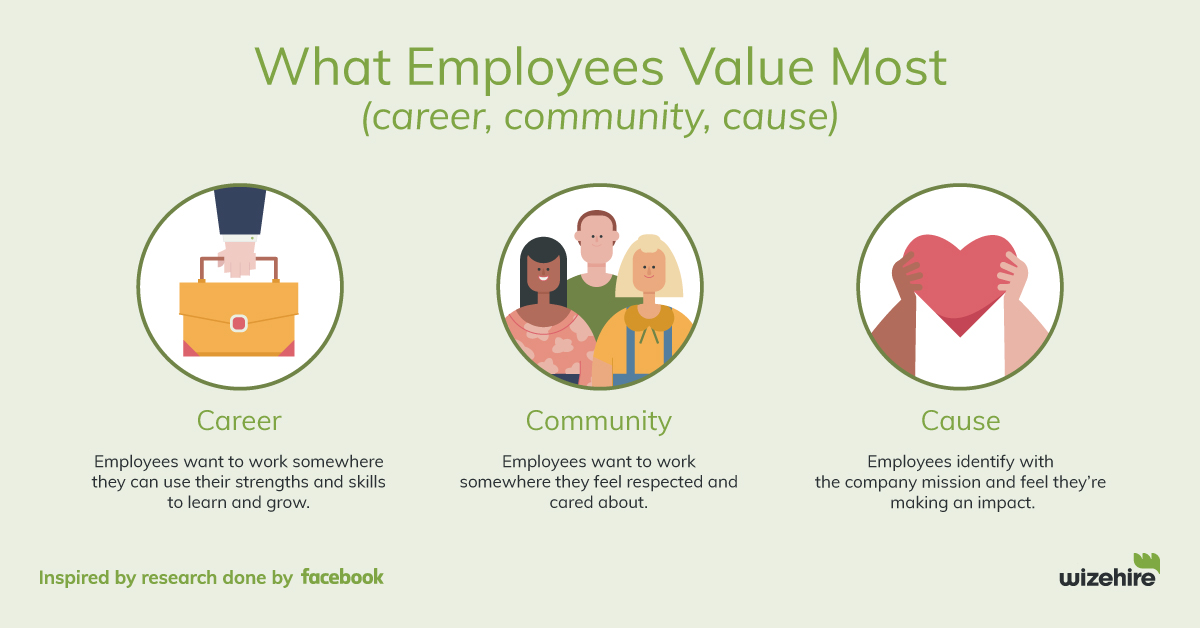 Career: How you help employees get to their next role
Community: How you create a sense of belonging and respect
Cause: Your mission, and how employees make an impact
Once you create or reevaluate your EVP, make sure job seekers can see what you have to offer:
Update your careers page. 75% of applicants research a company before applying.
Use media to create connections. Pictures, videos, and testimonials from staff can help candidates imagine working there. (Good example: Hubspot)
Have employees act as brand ambassadors. Employee spotlight posts on social media can help you reach a wider audience. (Good example: Calendly)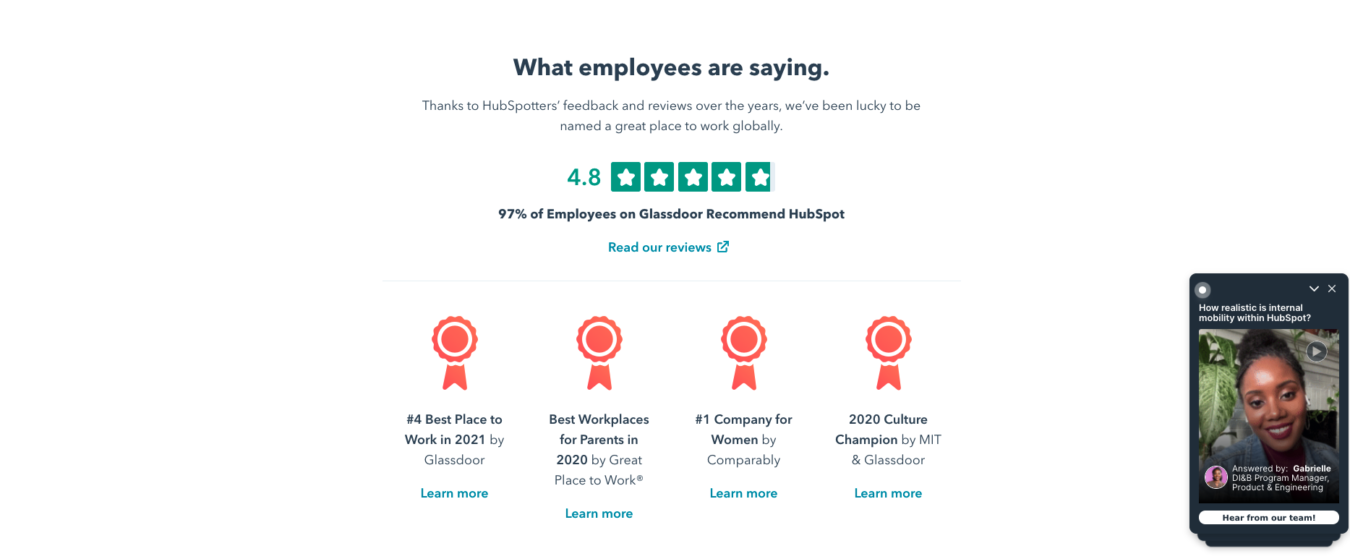 ---
Case study: Computer technology company Dell, was struggling to get candidates from colleges and start-ups. Jobseekers saw their large corporate brand as "bureaucratic" and "stagnant".
Global Talent Manager Jennifer Newbill launched a 4-month project gathering employee testimonials on how they experience the company's entrepreneurial spirit.
The project now has more than 220,000 views online.
Review flexible work options
If possible, adopting a flexible work policy, schedule options for employees outside of the traditional 9 to 5, can help you hire 33% faster. You'll also attract a wider, more diverse pool of qualified candidates.
Employers with flexible work options have also seen lasting benefits:
Flexible arrangements don't have to mean offering 100% remote work. Here are some ways employers are adapting to support current and future employees: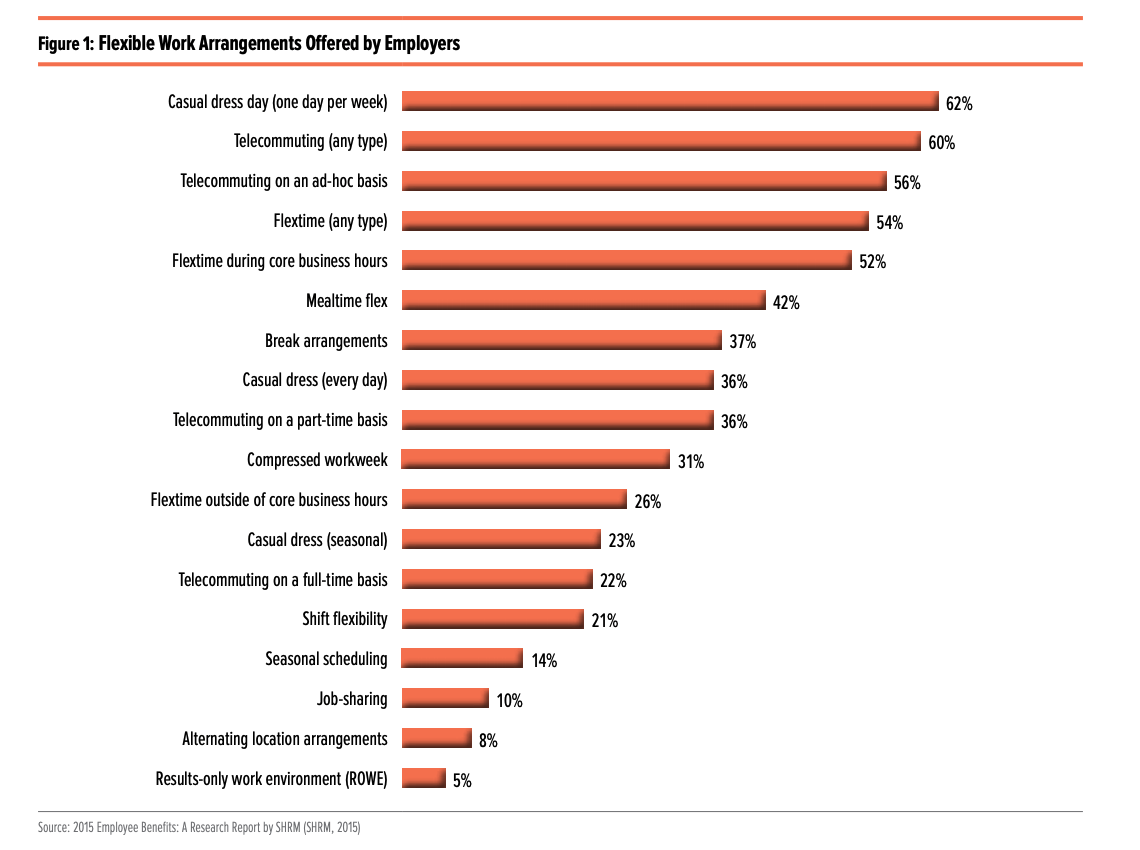 ---
Case study: If your business can support a remote or hybrid work model, consider Lowe, the CEO of ROI Swift's strategy. Although she couldn't increase the salary for the role, she offered:
100% remote work for anyone in Texas (no additional state taxes)
Training + more decision-making authority in the role (upward career mobility)
A steller, flexible work culture (strong sense of community)
Lowe's efforts reduced her recruitment time from an average of six months per role to one month.
Refine your employee referral strategies
You'll get the largest number of applications from job boards, but employee referrals have the highest applicant-to-hire rate.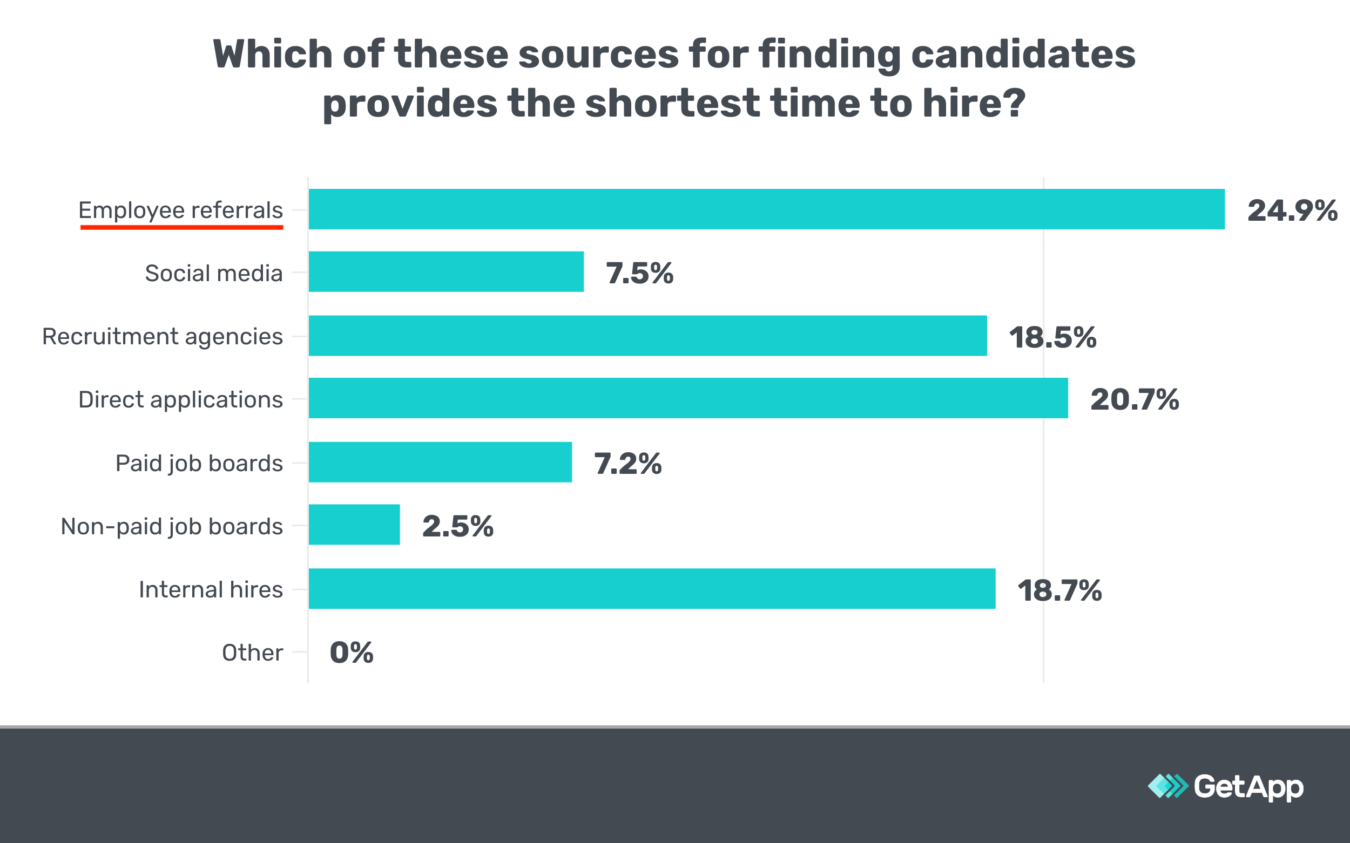 According to research, referred candidates are also:
Faster hires. Employers hire 26 days faster through employee referrals
A stronger culture fit. 70% of employers reported better culture alignment
Better for retention. Referred hires stay 70% longer than non-referred hires.
Best ROI. Employee referrals generate the best ROI compared to all other hiring sources.
If you need to create or reevaluate your employee referral program, consider these factors:
Incentives. Incentives don't necessarily have to mean money. Some companies offer extra days off, gift cards, or even company-wide recognition.
Communication. How are you getting the word out to your business? Our friends at Indeed have a solid employee referral program announcement email template.
Promotion. Typically, one email is not enough. Make sure you're continuously bumping your program up to employees through email campaigns, monthly newsletters, and company meeting announcements.
It's simple for employees to send referrals to you and to share your job ad to their networks. Also make sure to get feedback from employees on what's working and not working to improve the program.
---
Case study: International accommodations website Booking.com was having a hard time finding hires who were bilingual in English and another language for the 221 countries they serve.
However, they discovered that their new hires often knew someone else who was bilingual.

After they launched their employee referral program, 41% of hires for US-based customer service representatives were sourced via employee referral. Referred employees also stayed 12% longer and were 9% more engaged.
---
Start Hiring Now
Hiring right now is tough, but you don't have to go it alone. WizeHire's team of hiring coaches can help you understand what challenges you may be facing finding great candidates and put you on the path to success. We're always here to help.