As the economy continues to recover, after the tragedy of the pandemic, one question we keep hearing from small business owners is, "Where are all the workers?"
The numbers aren't adding up. Approximately 10 million jobs are available but only 5.7 million Americans are out of a job, and businesses are struggling to hire.
At WizeHire, our mission has always been to make finding talent easier for you. At a time when hiring is harder than ever, we want to give you the best strategies to fill your talent pipeline in the weeks and months ahead. What we'll cover today:
4 recruiting strategies to find talent
Retool your job ad for a wider talent pool
Reevaluate what you can offer jobseekers
Review flexible work options
Refine your employee referral strategies
Retool your job ad for a wider talent pool
In a tough job market, the landscape of available workers looks different. Consider job seekers apart from the traditional backgrounds you've hired from in the past to widen and diversify your talent pool.
Here are a few ways you can tweak your job ad to attract a higher volume of potential candidates:
Drop unnecessary education requirements. Leaving off a 'bachelor's degree' opens your ad to a few million more job seekers.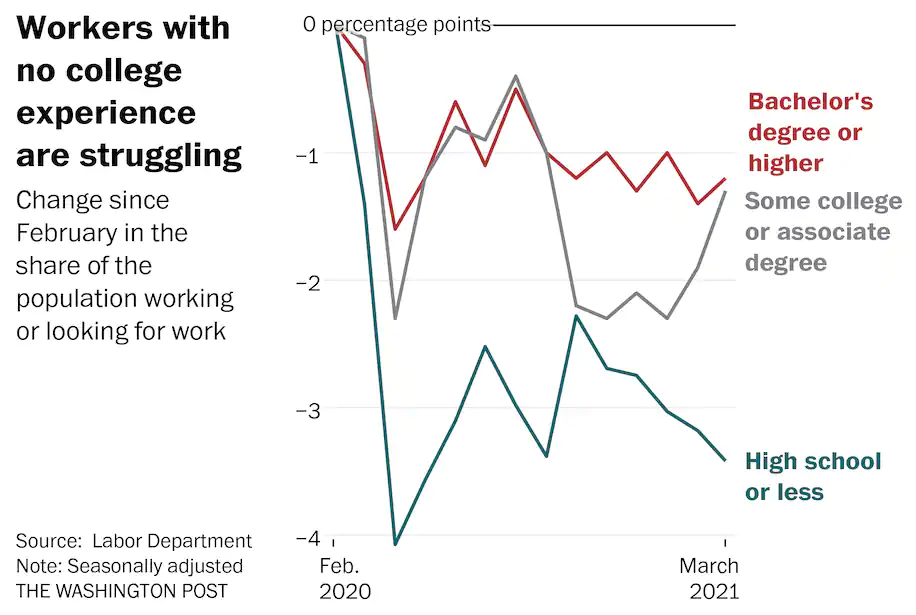 Add a skills assessment. Recruiting candidates with transferable skills can help you hire faster and more efficiently. For example, IBM identified that skill assessments allowed more opportunities to find talent.
Offer on-the-job training. For businesses to keep up with the rapid pace of changing technology, employers in industries such as hospitality with a high demand for workers, need to look at hiring for potential and filling gaps with on-the-job training.
Look at compensation. Job seekers first look at a position's compensation when scanning a job ad. Remember, base salary is different from your total compensation package (which includes the total value of your benefits plus base salary). If you can't be as competitive with compensation, consider a sign-on bonus or including other valuable assets you can offer like career growth opportunities or on-the-job training.
Prioritize following up. According to Indeed, only 4% of employers get back to candidates within a day. If you're really interested, invite them to interview the day you receive the application. If you wait too long, your ideal employee may already be entertaining another offer.
Reevaluate what you can offer jobseekers
Especially in a tough hiring market, you need to think about "Why would talented job seekers want to work for you?"
You answer this question with your employer value proposition (EVP). Basically, your EVP is the value employees gain by working at your company.
According to Gartner, organizations that effectively deliver on their EVP can:
Decrease annual employee turnover by close to 70%
Increase new hire commitment by nearly 30%
How to create a compelling EVP that wins over talent
A recent study by Facebook's Head of People, Lori Goler, shows three things that candidates really want: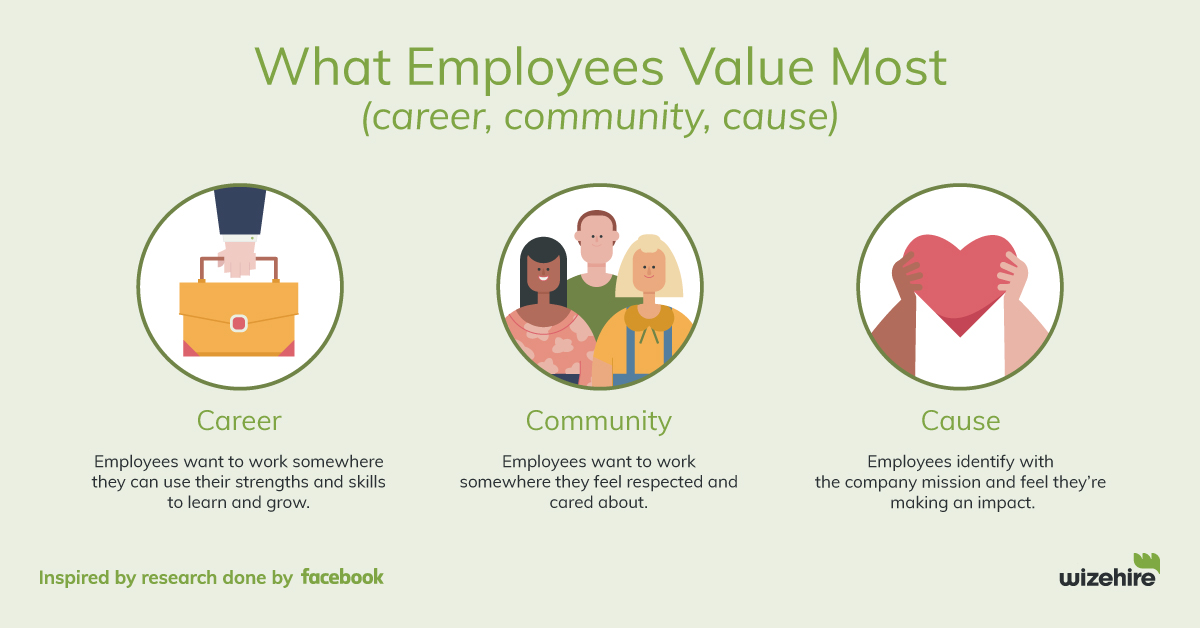 Career: How you help employees get to their next role
Community: How you create a sense of belonging and respect
Cause: Your mission, and how employees make an impact
Once you create or reevaluate your EVP, make sure job seekers can see what you have to offer:
Update your careers page. A large majority of applicants will research a company before applying. Attempting to determine if there is synergy between the applicant and the company.
Use media to create connections. Pictures, videos, and testimonials from staff can also help candidates imagine working there. (Good example: Hubspot)
Have employees act as brand ambassadors. Employee spotlight posts on social media can help you reach a wider audience. (Good example: Calendly)