Having the right real estate recruiting strategies in place can help you maintain and ultimately scale your team. When you're getting more leads than you can handle on your own and putting together a team to leverage yourself to that next level, it's tough to find a buyer's agent that's licensed AND has the personality fit to work with your clients. Why? Only 6% of licensed agents move brokerages within a year. Depending on your labor market, that number is even smaller.
We've helped thousands of real estate teams get outstanding results using these five proven recruiting strategies for finding licensed and unlicensed talent. Here's how a few of the most successful teams are using them to get more qualified applicants in the door faster to grow their business.
---
Millionaire strategy #1: Turn experienced sales talent into rockstar buyer's agents
Why these real estate recruiting strategies work for unlicensed talent:
You can hire unlicensed talent faster because there's more sales talent out there
With more talent available, you can make multiple hires at once
Sales talent is faster to train because they have skills a buyer's agent needs like objection handling and closing
Right now, on Indeed, there are only 298 resumes for real estate buyer's agents. There are 5,685 inside sales agents and 19,484 outside sales representatives. That's 25,169 resumes for inside and outside sales – almost ten times the number of candidates.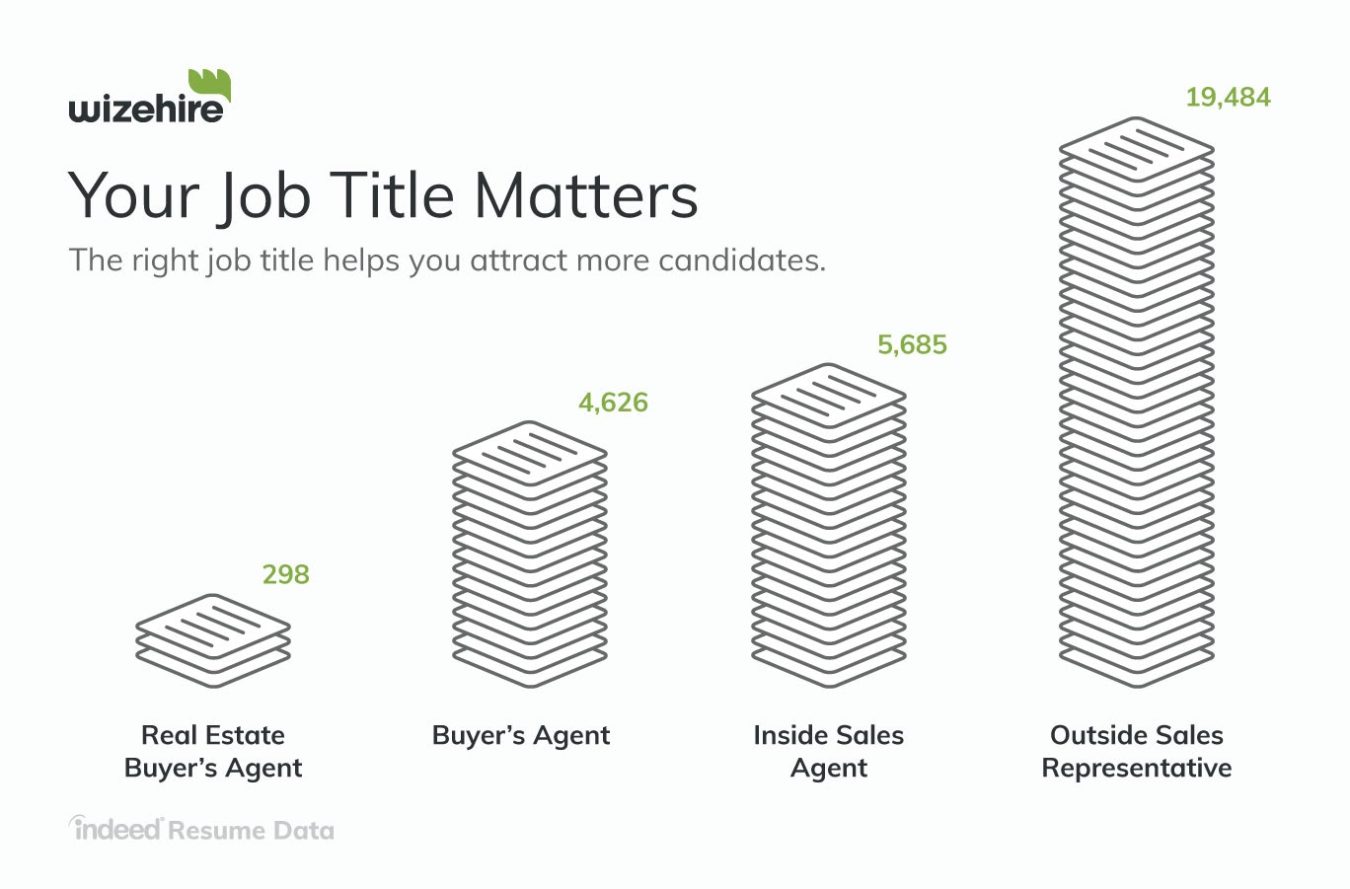 When you're hiring for sales talent, make sure you're using the right keywords:
Add the term inside sales to your search if you need someone for prospecting.
Add the term outside sales to your search if you need someone for inbound leads.
With more sales talent looking for work, you can make multiple hires at once, which can reduce your margin for error and help you develop an all-star trainee group.
Sales is an easy and fast transition to real estate – it's actually the second most common prior career for licensed agents. Experienced sales talent already knows how to make a pitch, negotiate with clients, and close deals.
Sales professionals also don't have any prior real estate biases. You can train and mold them based on your selling principles you've set for your team.
See How These Millionaire Teams Do It:
Loken Group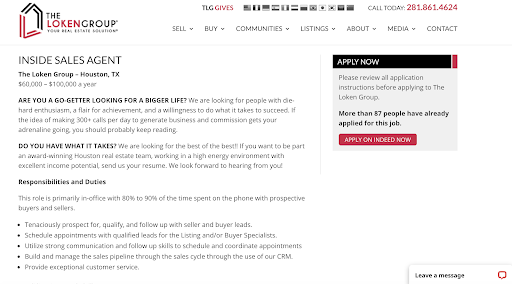 The Loken Group posts job ads for inside sales agents. Their requirements: Team oriented, learning based, possessing sheer grit, and the will to succeed. Candidates don't need experience or a license. More than 87 people have already applied.
Hometown Realty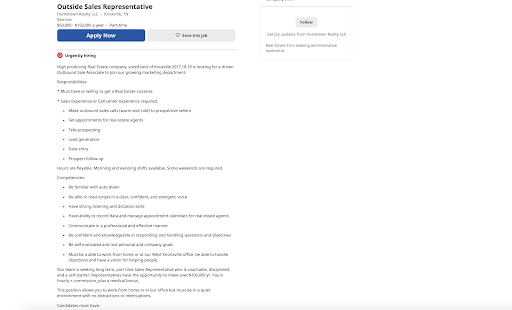 Hometown Realty posts job ads for outside sales agents. They need agents who can make outbound sales calls (warm and cold) to prospective sellers. They offer benefits, paid training, and competitive compensation, as long as candidates are willing to get their licenses quickly.
---
Millionaire Strategy #2: Strategically Search for Licensed Agents on Job Boards
Why these real estate recruiting strategies work for licensed talent:
The right title and a tailored ad written for the right personality will help you hire a licensed agent
Job boards allow you to sponsor your ads, which can help you attract 5x more applicants
Our

applicant pool estimator

can help you determine when is the best time to hire
One of the biggest challenges we face is the expected turnaround time to hire licensed agents. It's true: There are fewer licensed agents on job boards. But if you're a small team and need a licensed agent now, you can find qualified candidates using the right tactics.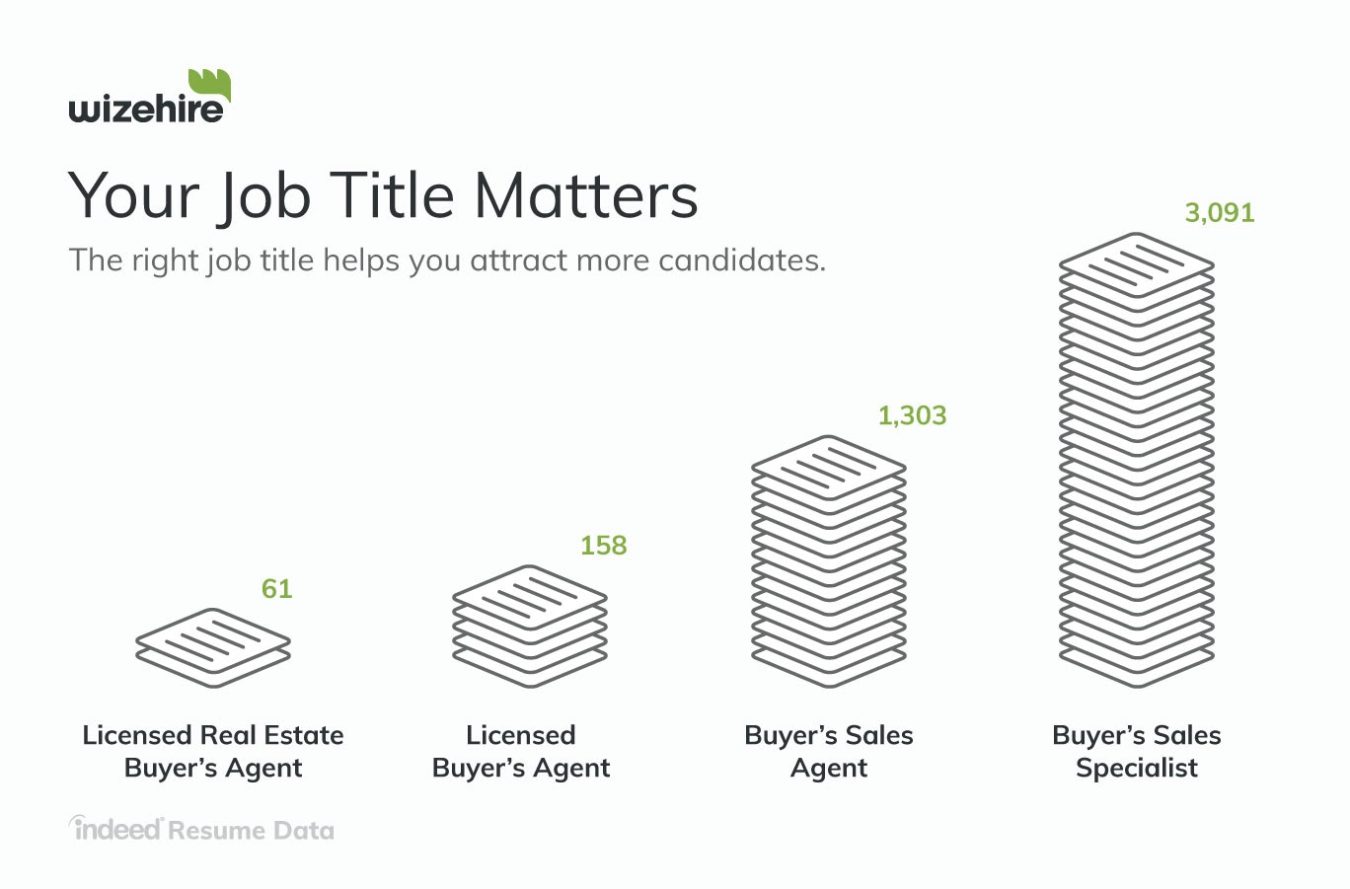 After optimizing over 80,000 job ads, our expert hiring coaches told us: don't include the word "license" in your job title; it reduces your number of candidates and hurts your ad performance.
Instead, tailor your job ad to the licensed talent you're looking for. Buyer's agents typically have two different personalities:
For both types of buyer's agents, it's a better idea to trade the word "licensed" for "sales" in the job title. You'll get a higher volume of candidates and you can always ask about a license as a pre-screening question before their resume hits your desk.
To attract a sales-driven buyer's agent you can use this buyer's sales agent job template to get you started.
If you're looking for a lead-conversion buyer's agent, use this one.
Once you have the right job title and template, if it's in your budget, it's worth it to sponsor your ad for licensed agents. According to Indeed, sponsored job ads receive up to 5x more clicks than non-sponsored ads. More clicks = more applies to your job.
You can maximize your ad budget with our applicant pool estimator.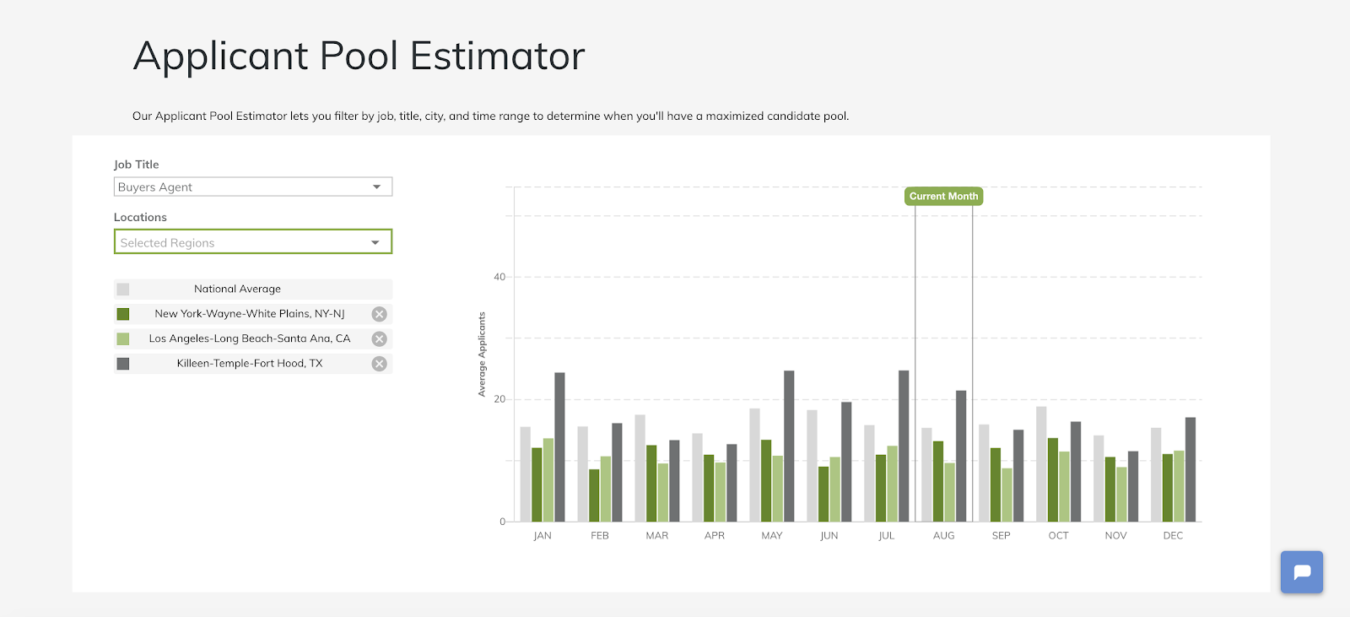 This tool lets you filter by job, title, city, and time range and displays the seasonal patterns of when people apply to show you when it's the best time to hire.
See How This Millionaire Team Does It:
Ben Kinney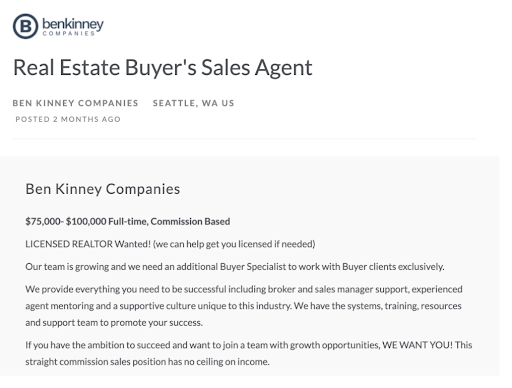 Ben Kinney realty in Bellingham, WA is one of the best teams in the US and consistently ranks on the Real Trends 1000 for their impressive sales volume. They attract more candidates by using the word "sales" in their job ad title and only request a license rather than require it. Helping aspiring agents get their license is one of the easiest ways to hire great people faster.
---
Millionaire Strategy #3: Use MLS Data to Develop an Agent Prospecting System
Why this strategy works for licensed talent:
You can easily search for active licensed agents in your area
You can sort by sales volume, so you know who the top performers are
Agent contact information is already in the system, so you can immediately reach out
When you're at the closing table, you're sitting right across from agents who are making sales that you could be recruiting to your team.
Your MLS has valuable information about these agents including sales volume, transaction sides, and contact information.
Here's how to do it:
Run a search for houses sold in the past year in the areas you're interested in
Sort your results by buyer's agents and see who's selling the most
Once you see names pop up for 5-15 homes, write down their contact information
Pro tip: In areas where there are several local MLS systems, run a search in all systems or use a tool like BrokerMetrics to find more agents. Some sales show up in one MLS and not the other.
When you have a solid list of agents, reach out to them with a good value proposition that gives them the incentive to switch teams. Here are 3 things studies say employees are really looking for:
Career: Upward mobility and development
Community: Feeling respected and cared about at work
Cause: Aligning with the company's mission and values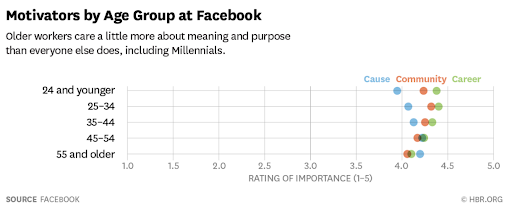 These motivators vary by age, location, and other factors – so make sure to have a good idea of what your ideal agent wants before reaching out.
See How This Millionaire Team Does It:
Abbitt Realty Company, LLC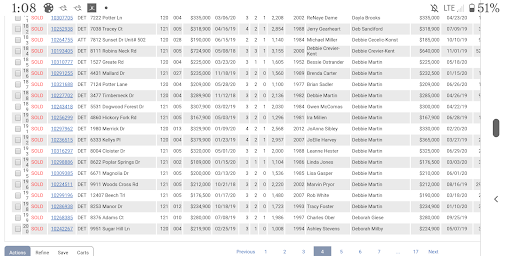 Licensed agent Raquel Ott specializes in affordable waterfront homes in rural Gloucester County, VA. In an area that is sparsely populated, she uses her MLS to find qualified licensed buyer agents that are closing deals.
---
Millionaire Strategy #4: Become a Teacher and Talent Scout
Why this strategy works for unlicensed talent:
Classrooms are filled with fresh and eager talent who will be looking for jobs when they graduate
You can hire agents already trained in your best practices
Agents who are trained and newly licensed can start working immediately
If your team is a mix of newly licensed and experienced agents and you have the capacity to add training to your workload, the classroom is a great place to find fresh talent.
Students that have never been in real estate won't have picked up any bad habits from another agency. You'll already be training them in your team's selling principles and once they graduate, many will have their license, which means they can started right away.
Here are a few places to look for teaching opportunities when scouting fresh talent:
Real estate schools/market centers
Licensing schools
Universities/colleges with real estate programs
Online classes, programs, and webinars
See How This Millionaire Team Does It:
Amanda Howard | Sotheby's International Realty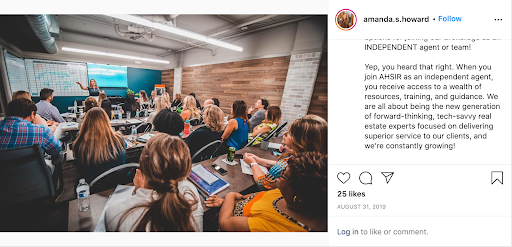 Amanda Howard is an elite real estate coach that led her team to become the #1 real estate team in Alabama. She's the Founder and CEO of Amanda Howard Real Estate, which was reported by Inc. 5,000 as one of the fastest growing companies in 2017. She offers independent and team teaching and training opportunities to bring new talent to her team and grow her business.
---
Millionaire Strategy #5: Set Up Systems to Incentivize Referral Leads
Why this strategy works for licensed talent:
Including colleagues, employees, and past clients, you have a vast network of potential candidates
You'll be hiring someone qualified from a source you trust
Referrals are a good investment – studies show they train faster and stay longer
Someone you know may already know your next top-performing buyer's agent.
The average employee has around 150 contacts on social media. If you have a collective total of 100 colleagues, employees, and clients, that's 15,000 potential candidates for your company.
You'll also get a great return on investment when you hire a referral. According to Jobvite, referrals get up to speed 10 days faster and stay 33% longer over 3 years than employees hired from job boards.
You won't ask for referrals the same way with each network. When you ask for a referral from colleagues, make sure to give them a deadline of when you need it by and include:
A copy of your job description for the role
Specifics you want to share about your company culture
This lets them know you're serious about filling the role and makes it easy for them to send the info to potential candidates.
If you want to get referrals from your employees, create an employee referral program that's easy and incentivizes them to funnel prospects to you. Make it a regular topic in your sales meeting so people are consistently reminded to refer.
According to TalentLyft, about 70% of companies pay cash incentives of anywhere from 1K-5K for referrals while 15% offer extra paid time off or vacation days.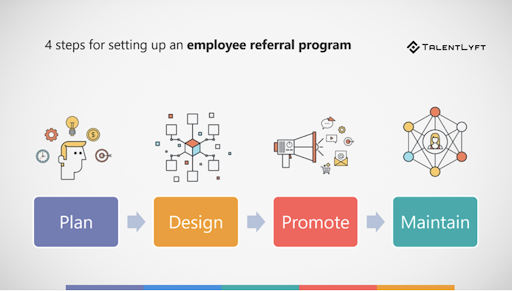 If you don't have a referral program already, TalentLyft has a guide you can use to start one.
See How This Millionaire Team Does It:
The Bianca Colasuonno Team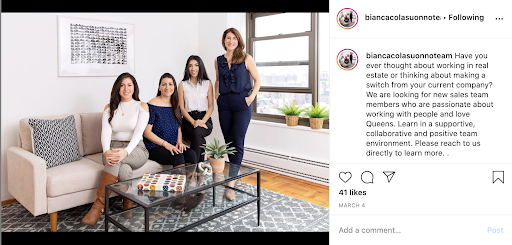 The Bianca Colasuonno Team leverages their Instagram contacts to find available talent in their immediate sphere.
Hire a Buyer Agent today with WizeHire
The most successful companies hire when business is booming to keep up with expansion. Hire the right talent fast and take your real estate business to that next level of success with the only recruiting system made to grow your business.